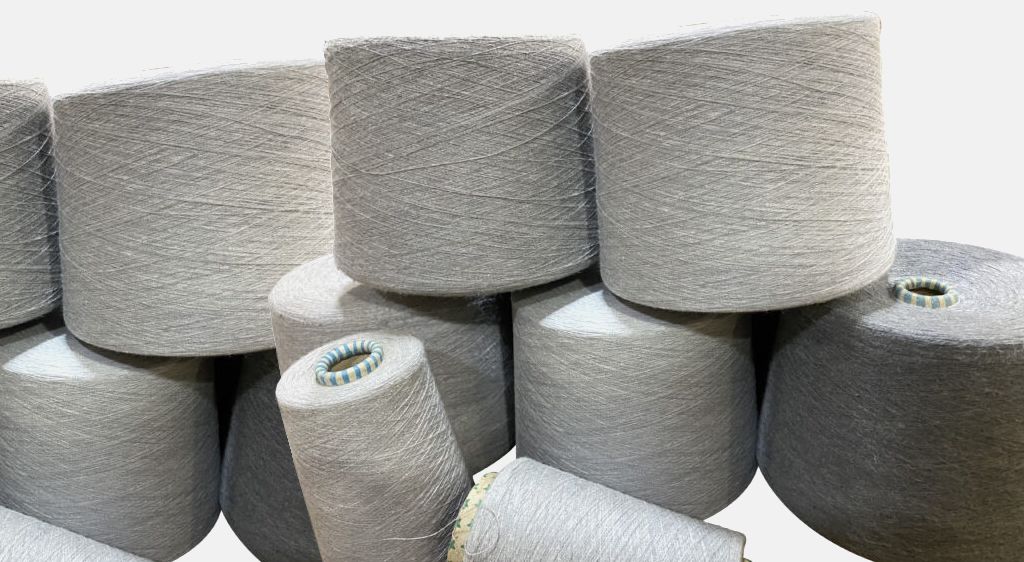 What is Open End Melange Yarn?
Open End Melange Yarn is a type of yarn that is created through the open-end spinning process and has a melange effect. Its also known as OE Melange yarn. Melange refers to a blend of different colored fibers or fibers of different shades within the same yarn.
The open-end spinning method is a technique used to produce yarn quickly and efficiently. It involves feeding fibers into a rotor, which then rotates at a high speed to twist and bind the fibers together. This process creates a yarn that is generally coarser and less uniform in appearance compared to yarn produced through other spinning methods such as ring spinning.
In the case of Open End Melange Yarn, the spinning process incorporates different colored fibers or fibers of varying shades. It results in a yarn with a mottled or heathered appearance. This creates a visually interesting effect, where the yarn appears to have subtle variations in color throughout its length. Furthermore, melange effect can be achieved by blending fibers of different colors or by using fibers that are already pre-dyed in different shades.
Uses of Open End Melange Yarn
There are many uses of open End Melange Yarn. Its commonly used in the production of various textile. It includes knitted or woven fabrics, sweaters, socks, gloves & other garments. Its unique visual appeal adds texture and depth to the finished product. Therefore, its a popular choice for creating aesthetically pleasing and fashionable items. We also offer GRS certified yarn in open end quality.

Abtex Intl is a reliable supplier & manufacturer of Open End Melange yarn from Pakistan. We specialize in melange yarn & can offer wide range of shades in counts ranging from 6s to upto 40s. We offer competitive pricing & unparalleled service.
Feel free to reach us out for quick quote