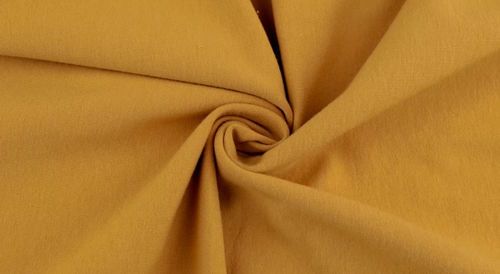 Single Jersey Knitted Fabric, a versatile fabric that combines comfort, style, and functionality.  It can be produced in 100% cotton, PC, CVC & other blends depending on your requirement. We offer combed & carded quality.


Our Single Jersey Knitted Fabric is made using a single set of needles, resulting in a lightweight and soft fabric that drapes beautifully. It features a smooth, flat surface on one side and a textured, looped surface on the other, providing a pleasant tactile experience. The fabric offers excellent stretch and recovery, ensuring a comfortable fit and ease of movement. It can be dyed in any pantone color.


Furthermore, this fabric is perfect for creating a wide range of garments, from casual to more formal wear. Its versatility allows it to be used for T-shirts, dresses, skirts, loungewear, and more. With its breathable nature, it keeps you cool and comfortable even during warmer seasons.
The Single Jersey Knitted Fabric is available in a variety of colors and finishes, enabling endless design possibilities. Whether you're aiming for a classic, understated look or a vibrant and eye-catching statement piece, this fabric can fulfill your vision.


Durability is another standout feature of this fabric. It is expertly constructed to withstand everyday wear and tear, ensuring that your garments will maintain their shape and integrity over time. Additionally, this fabric is easy to care for, allowing for convenient maintenance and longevity.


When it comes to quality, our Single Jersey Knitted Fabric sets the bar high. It is crafted using the ideal material based on your requirement and undergoes rigorous testing to ensure superior standards are met. We take pride in delivering a product that not only meets but exceeds your expectations. We also provide test report for color fastness.


Whether you're designer seeking reliable knitted fabrics supplier or a trader looking for competitive pricing for your next purchase, Abtex Intl Ltd got your covered.


Finishing :


·         Open Width
·         Tubular
Packing:
·         ROT (Roll On Tube)
·         Pleated
We offer wide range of GSM depending on your requirement in any pantone color. Our minimum order qty is 250kg/color.


We offer unparalleled service & competitive pricing. Reach us out today for a quote