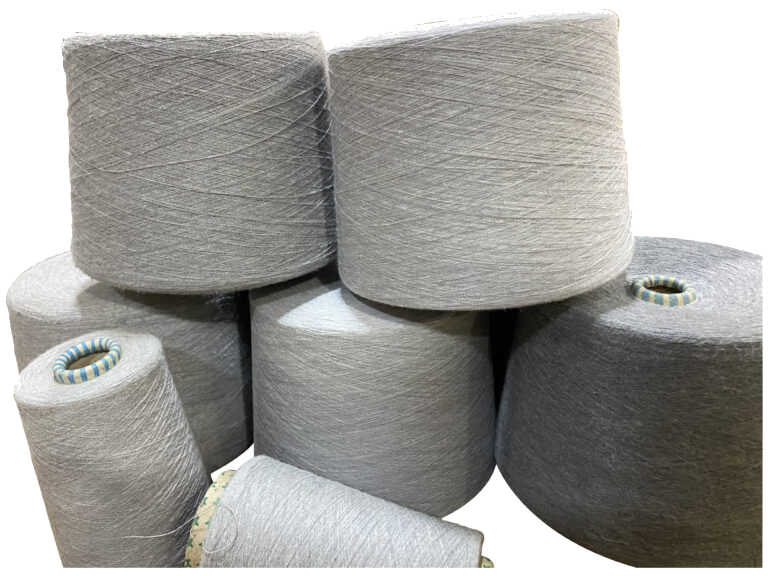 Heather grey yarn is created by combining raw white & black polyester in varying proportions. Many other colors may be created by mixing varying percentages of colored polyester with different colors, such as 99 percent raw white cotton + 1 percent black polyester, 98 percent raw white cotton + 2 percent black polyester, or 95 percent raw white cotton + 5 percent black polyester. Fibers made using these methods are referred to as "Heather Grey Yarns" or "Polyester Melange Yarn."
Features of Heather Grey Yarn Fabric
Heather grey yarns are used to make heather grey fabric, which resists shrinking and provides the wearer a rich appearance.
When it comes to cleaning, you won't have a problem.
A wide range of colors is available to the user, allowing them to choose the one that best fits them.
It accentuates a person's sense of style while also making them more adaptable and distinctive.
Use of Heather Grey Yarn:
T-shirts, sweaters, as well as other knitwear but also textile industry clothing are made from this yarn.
There are several uses for Heather grey yarn fabric, including cushions and couch holsters for the house.
Application
The knitting and denim industries both use Heather Grey Yarns. T-shirts, tops, trousers, undergarments, swimsuits, and socks are all examples of knitwear that utilizes this fabric. The weft is where it's most prevalent in Denim.
Properties
The distinctive wavy grey tone of Heather Grey is one of its most enticing selling points. When applied to clothing, it has a stunning appearance.
In order to get the many hues of Heather grey yarn, Heather uses a mix of black and white dyes. The ratio of the two colors in the yarn determines the darkness and greyness of the fabric. Using this yarn, you may create a dazzling, fashionable cloth. The ratios may be adjusted based on the predicted usage and the demand for certain colors.