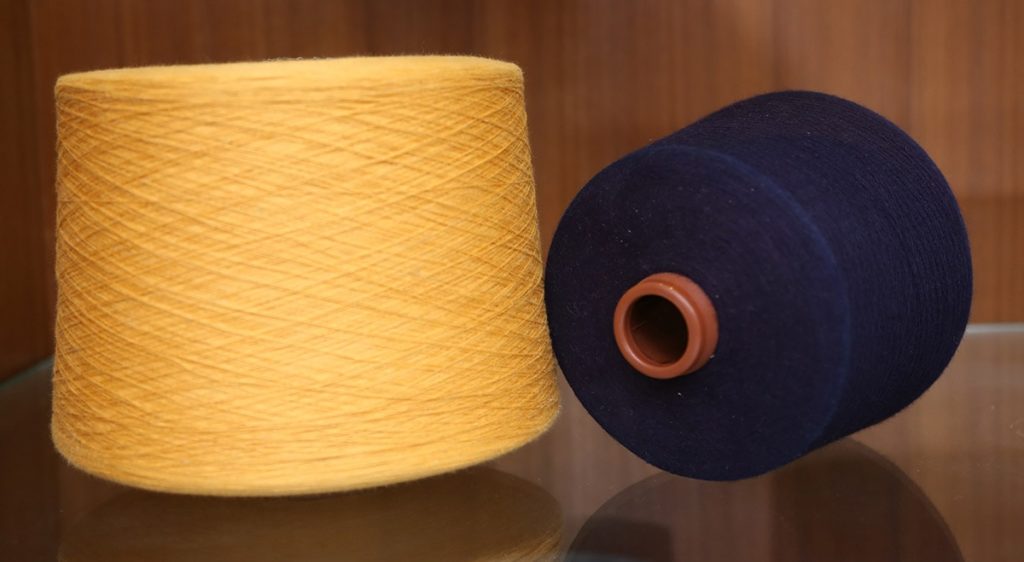 Dyed Yarn:
We are exporting Cone dyed yarn in 100% Cotton as well as Organic Cotton.
Type of Dyed Yarns:
We are dealing in 100% Cotton and Organic Cotton Dyed yarns and bleached yarns only.
Count range:
We are dealing in Dyed Cotton yarns ranging from Ne 6s to NE 40s as well as 2ply and 3ply as per requirement of clients.
End Use:
Shades:
We offer Bleached white as well as all colors dyed based on PANTONE Numbers.
Minimum order for Dyed Yarn:
Minimum order quantity for Dyed yarn is 150kg / shades.
Packing:
Shipment:
Sea Shipment or Air Shipment as per customer's requirement.
Feel free to contact us with your requirements and we will be pleased to offer you best prices.